Grow Green Together Conference 2022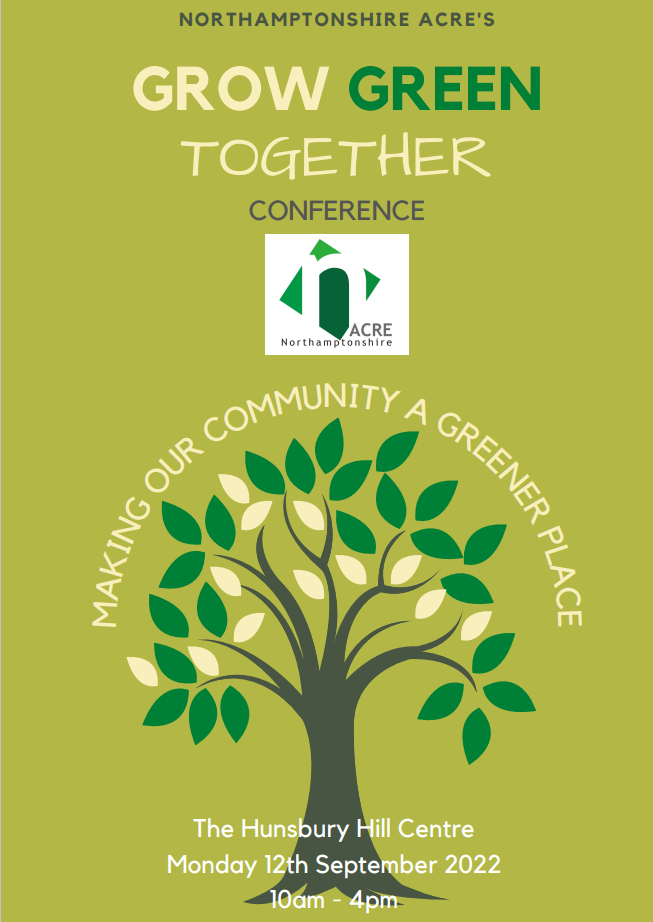 Climate change and nature depletion are happening now in the UK. We are rapidly losing our natural habitats, wildlife and biodiversity and many people are increasingly concerned about what the future will look like. Communities are keen to find out what they can do to start making changes in their area and this conference aims to inspire and educate about the many ways we can all help to make a difference.
The day will be a mixture of inspirational speakers, Q&A sessions and breakout rooms. A range of community groups will showcase their green projects around the site.
Speakers include:
Dr Mark Avery - Standing up for Nature. A writer, blogger and environmental campaigner
Dr Janet Jackson -  Senior Lecturer in Environmental Ecology and Management at University of Northampton
Russell Horsey - Passionate urban forester and public speaker
Lunch and refreshments will be provided by Fruitful Abundance
Tickets are £25 per person and includes lunch and all refreshments. Places can be booked via our Eventbrite page: https://www.eventbrite.co.uk/manage/events/361995928567/details