Good Neighbour Schemes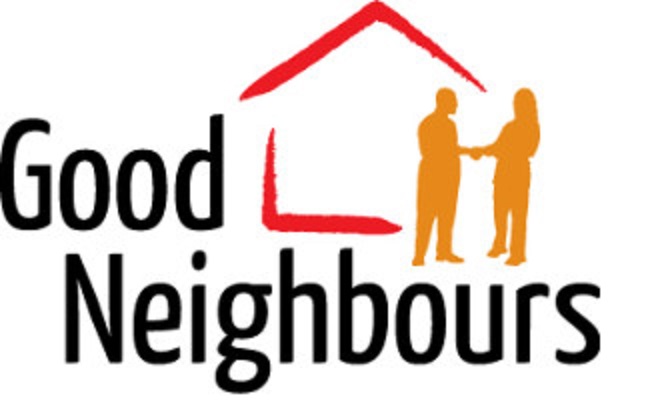 Everybody needs
Good Neighbours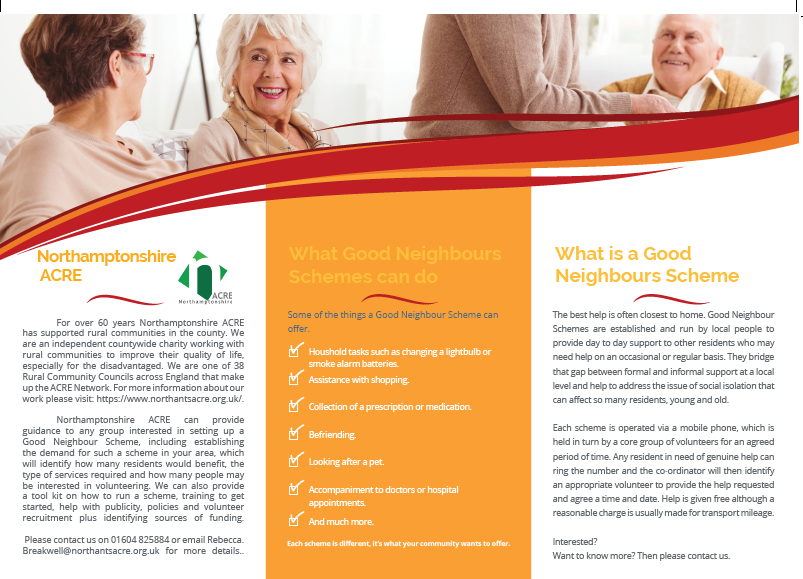 The Benefits 
Good Neighbour Schemes can benefit local volunteers as well as the people they are helping.
For someone volunteering their time, the scheme is a chance to: 
Get involved with your community ad do as much or as little as you want. There's no need to feel awkward if you can't always help.
Meet new people who you might not have met otherwise, including those from different generations.
Make use of whatever time you have to spare as well as particular skills you may have, such as IT or gardening expertise.
For those being helped, the scheme is a chance to access support to complete jobs that may normally be difficult for them to do alone. But the scheme could also:
Give them the opportunity to meet new people and make friends. Stop them from feeling they are 'bothering neighbours' if they need to ask for help frequently.
Help them to stay in their own home for longer as they get older.
Soften the impact of losing local services such as the village shop or post office
Enable them to become a volunteer because they have skills to offer that otherwise they may not be able to share
---
How you can help
In order for a Good Neighbours scheme to work in a village, parish area or neighbourhood, we need at least one person from that area to volunteer as a co-ordinator.
Their job will be to match people who need help with volunteers in the area who are willing to give that help.
Parish Councils, residents' groups or other kinds of community organisations that are interested in starting a Good Neighbours Scheme in their area can contact:
[email protected]
01604 825883
---
In return we offer:
An overview of how a Good Neighbours scheme could work for your community group, residents group or Parish Council.
Guidance on establishing if there is demand for a Good Neighbours scheme in your area.
A toolkit, based on national good practice, on how to run a Good Neighbours scheme.
Support to get your scheme up and running.
---