Memberships
HOW WE CAN HELP
Becoming a member of NACRE is an effective and rewarding route to build connections, accessing information and support and ensuring that rural communities like yours are strong, successful and well represented. In these uncertain times, it is now more important than ever that the voice of rural communities is heard at all levels of government. By joining one of our two membership schemes: Parish Council membership and Community Facilities membership, we can help your voice to be heard and you will help us to sustain the charity to continue working on your behalf. Together we can ensure that rural communities matter.
PARISH COUNCIL MEMBERSHIP
Our Parish Council membership offers excellent value at only £35 a year, from 1st April to 31st March.  As a member, Parish Councils can benefit from:
Free telephone and email advice
Discounts on visits from our Rural Officer or other staff
Regular e-bulletins containing latest funding news and other relevant issues
Discount on our charged for services such as
Training, workshops and masterclasses with special guests
Assistance with planning consultations and Housing Needs Surveys
Preparation of business and project plans e.g. for Neighbourhood Plans
Development and facilitation of community engagement events
Advice and support on setting up a rural social enterprise
Free access to additional resources and support through our national ACRE Network
To join, please download the 2022/23 membership form and once complete return to [email protected]
COMMUNITY FACILITIES MEMBERSHIP

Community Facilities Membership, costing £40 per year (April to March), represents great value for money. Membership is open to any organisation which runs a community facility such as a village hall, community centre, church hall, playing field, recreation ground or park. As a Community Facilities Member you enjoy the following benefits:
FREE telephone and email advice (up to 5 hours)
FREE electronic copies of National ACRE's invaluable Village Halls Information Sheets (charged to non-members)
FREE electronic copies of the bi-monthly Community Facilities Newsletter (with all the latest news affecting community halls and open spaces)
DISCOUNT on the cost of purchasing National ACRE's model legal documents including Model CIO Constitution, Model Trust Deed, Model Hire Agreement
Regular e-bulletins containing the latest funding news, legal and regulatory changes and other issues of immediate relevance to community facilities
Access to specialist legal advice from National ACRE's legal advisers
Periodic updates about the benefits and services provided by Northamptonshire ACRE and The Barns at Hunsbury Hill (our trading arm)
In addition our trained Community Facilities Adviser can provide help in connection with all aspects of managing community buildings and open spaces on matters including:
Compliance with legal and regulatory obligations such as charity law, Charity Commission regulations, licensing, insurance, risk assessments and policies
Governance including charity trustee responsibilities and governing documents
Funding and grant applications
Training on topics such as trustee roles, data protection, understanding governing documents, safeguarding, social media, PAT (Portable Appliance Testing) and incorporation
To join, please download our Community Facilities Membership Form and once complete, please return to [email protected]
---
We can also provide assistance with the following: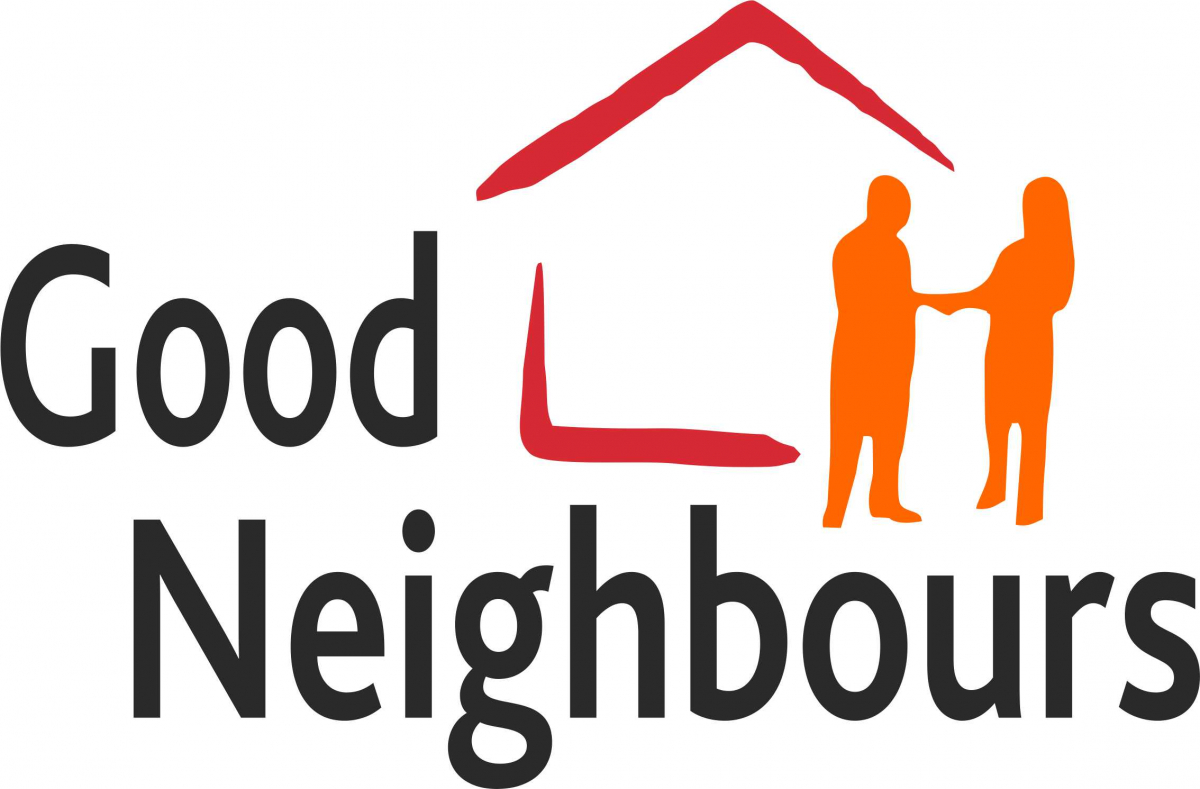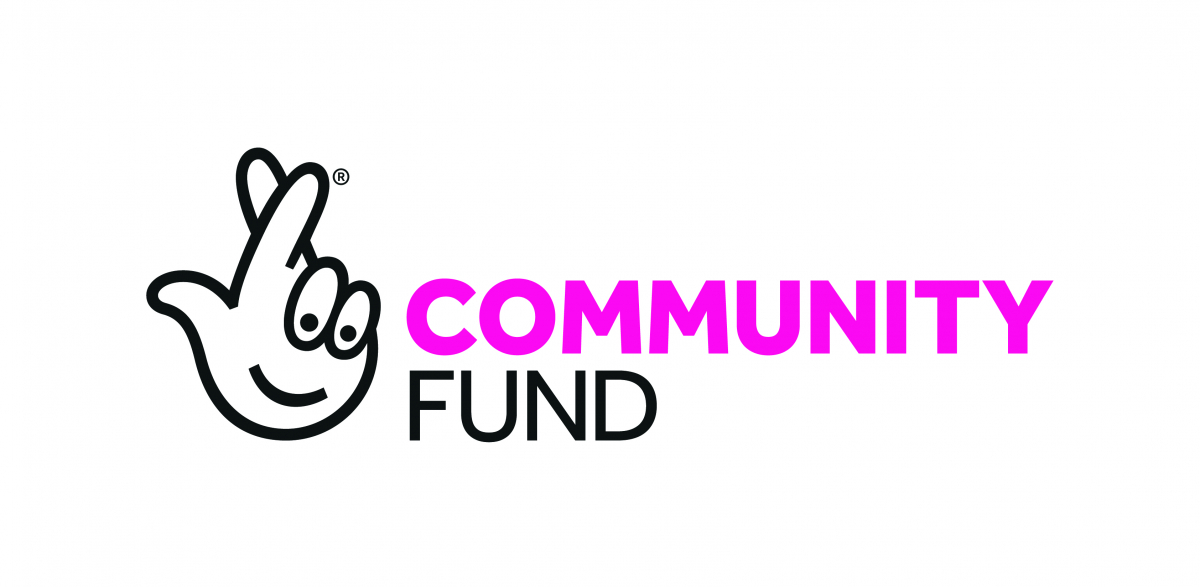 Good Neighbours Schemes - we can offer free training, support and advice with policies, safety information and more. We have received National Lottery Community funding to establish further Good Neighbours Schemes in Northamptonshire and for those villages that set up a scheme we can offer up to £700 for start-up costs.

Community Transport Schemes – Are you keen to help your rural community combat isolation and enable access to essential services? We can assist you with setting up and promoting your Community Transport scheme, which can be included in our detailed directory of community transport providers that our Rural Officer has produced.

Networks & Representation – Building stronger connections between rural communities and representing their needs and priorities to policy makers. We also have regular free Parish Council Network events for our members. Please see our website for more details about our events: https://www.northantsacre.org.uk/parish-councillor-network-meetings .

Rural Consultancy services - including project planning, community engagement projects, assisting in setting up community shops or pubs and other rural services. Discount on our charged for services, such as training events, assistance with housing needs surveys, development and facilitation of community engagement events.

Northamptonshire Village Awards – our annual awards celebrate the achievements of Northamptonshire villages. 

Neighbourhood Planning – advice on practical support to help with the development of neighbourhood planning. Discount on OCSI profile reports highlighting key statistics in your area and assistance with housing needs surveys.  Please see below for a list of Neighbourhood Plan rates.

Bulk Oil Buying Scheme –helping residents in villages who are off gas to get the best possible price for their heating oil in order to save them money.
---
VILLAGE VIEWPOINT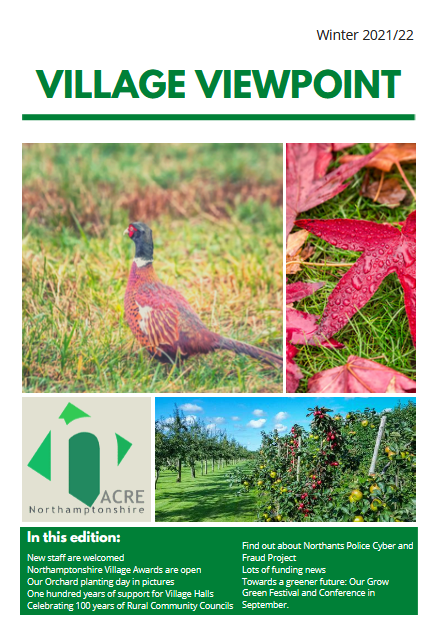 The Village Viewpoint is our seasonal magazine that can keep you in contact with the progress of our work. It's free to members of Northamptonshire ACRE and full of news about current activities. If you would like any back editions of the Village Viewpoint, please contact [email protected]
You can download the latest edition Winter 2021/22 here or by clicking on the picture.
Community groups and businesses are welcome to advertise in the Village Viewpoint. Details of the advertising rates and the submission deadlines can be downloaded here.
---
CONSULTANCY RATES:
Consultancy rates:
Our daily consultancy cost is £300 for members and £325 for non-members. The table below gives detailsof the consultancy costs for the various stages of doing a Community Led Plan such as a Parish Plan or Village Design Statement. Details of consultancy charges for a Neighbourhood Plan are shown below this table.
Community Led Planning: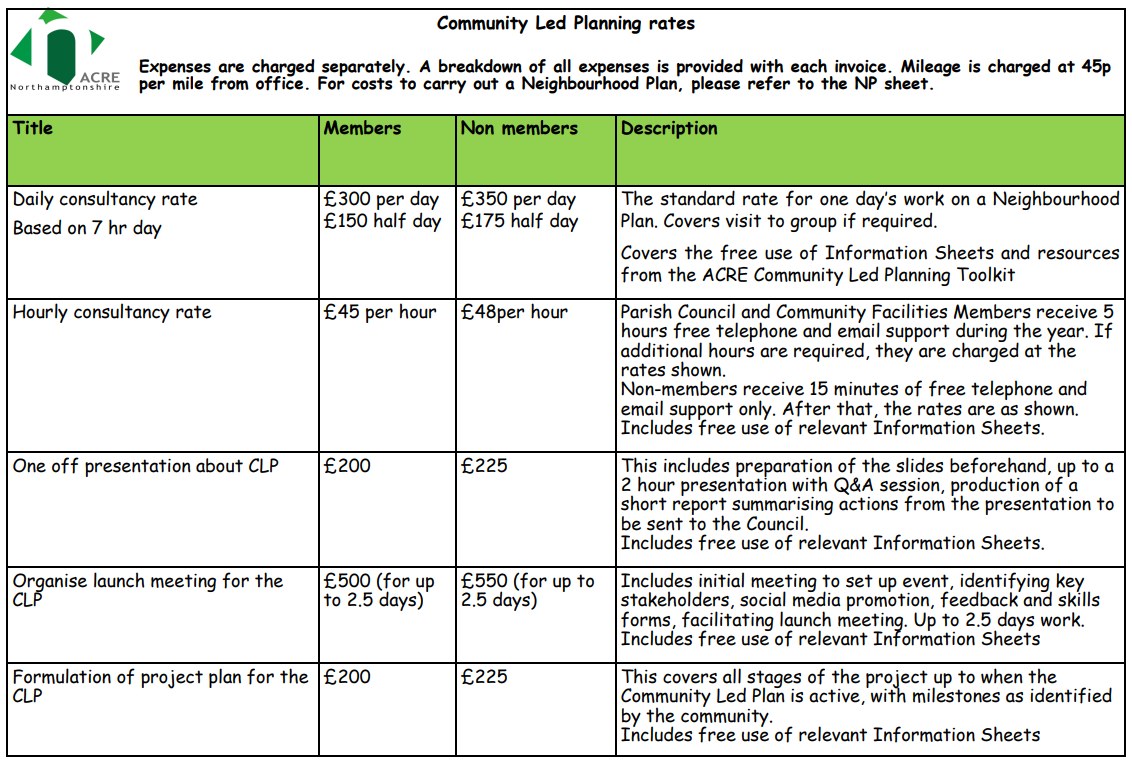 Neighbourhood Plan Rates
Is your village or group thinking of doing a Neighbourhood Plan? If so we can help. Below is a breakdown of our charges for the various aspects of delivering the Plan. If you would like more information please contact our Rural Officer on 01604 765888 or email [email protected]. The rates below apply from 1st April 2022.