About Northamptonshire ACRE
Welcome to Northamptonshire ACRE 
"Working with rural communities to improve the quality of life for all"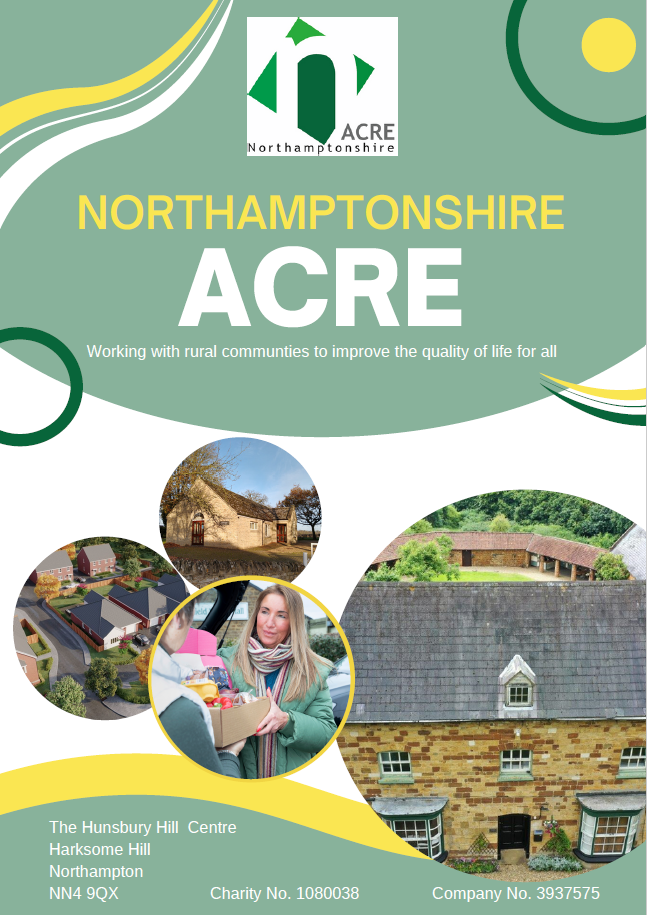 Welcome to Northamptonshire ACRE (Action with Communities in Rural England), a countywide, independent charitable organisation working with rural communities in Northamptonshire to improve their quality of life, especially for those who are disadvantaged by their rurality. For over 75 years we have been supporting rural communities in the county. Our focus is and always has been on community development and engagement including helping groups to access funds for projects.
Download our brochure here for more information about how we can help your community.
"We were finding all the new rules so hard to understand before we got help from ACRE"
---
A member of the ACRE Network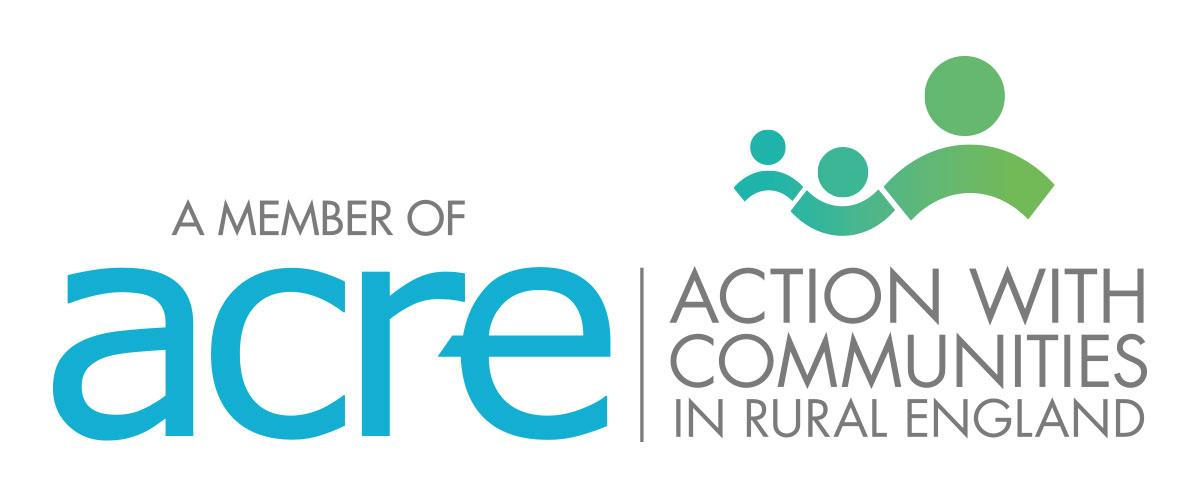 "We're one of 38 Rural Community Councils (RCC) working across England, which make up the ACRE network.
Our national body, ACRE works to make sure that government bodies listen to the needs and voices of rural communities, to ensure that new policies are rural proofed and fair.  Our Network also provides us with a huge valuable resource of knowledge and support that we can tap into to help our members.
---
The Hunsbury Hill Centre - home to Northamptonshire ACRE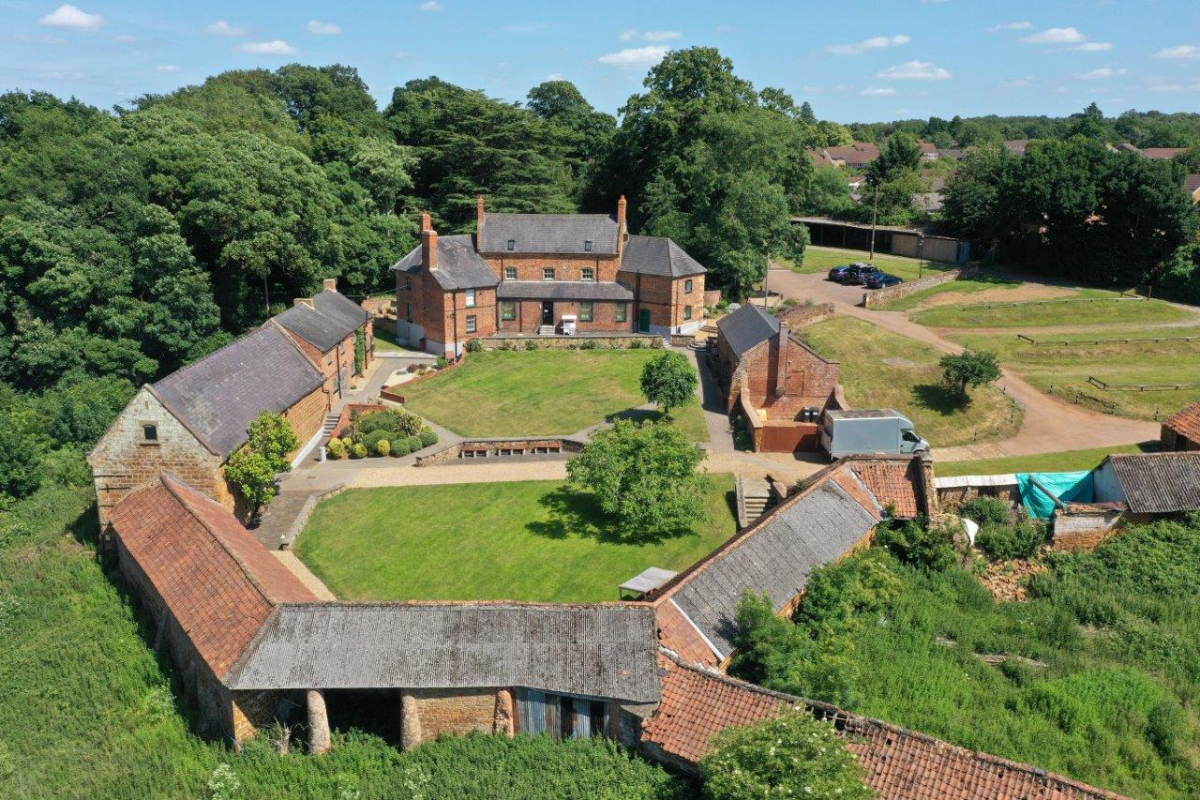 We are based at The Hunsbury Hill Centre, which is a Grade II listed farmstead on 13 acres of woodland, grounds and gardens. Northamptonshire ACRE has owned the centre since 1977. This freehold premise, on the western outskirts of Northampton, very near to junction 15A of the M1 consists of a group of late 18th century model farm buildings built in 1770 for Edward Bouverie of Delapre. It was the largest of three farms in the area he built to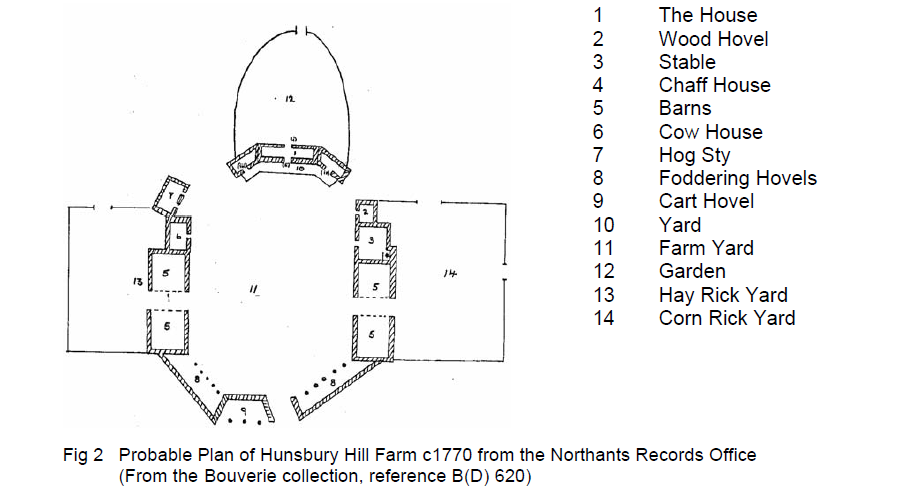 provide produce to Delapre Abbey, which he also owned. It is a rare survival of an  early 'model farm', that is, a farm that was designed and built in a single phase, and exemplifies best practice for its day. Model farms were a vast improvement on anything built earlier in terms of convenience and efficiency and represent advanced thinking in architectural as well as agricultural ideas.  
The farmhouse and farm buildings are set around an octagonal courtyard as is shown in the plan on the right. It is unusual and remarkable because the layout of the buildings has remained almost unchanged from 1770 to the present day. No similar farmstead within the county is known.
In later years, the farmstead had other owners including Pickering Phipps, the Northampton Brewer, who was also the chairman of the Hunsbury ironworks. Pickering Phipps cut down many of the oaks that were in the woods to use for their beer barrels. And in the late 1870s a tramway was constructed in the area to link the various Hunsbury Hill quarries to the blast furnaces erected alongside the river to the north of the farm. The tramway passed through the Hunsbury Hill woods and although it fell into disusue after 1921, the cutting that runs through the woods can still be seen.
We are currently working on a major project to renovate the site and to make it a beacon for our rural community members.Find out here how you can get involved.
---
Our funding
Our funding comes from membership fees, consultancy fees, grants from fund holders, an annual grant from the Department for Environment, Food and Rural Affairs (DEFRA) and valuable income generated from a wedding and conference event business we run at the Centre through a wholly owned subsidiary trading company, The Barns at Hunsbury Hill.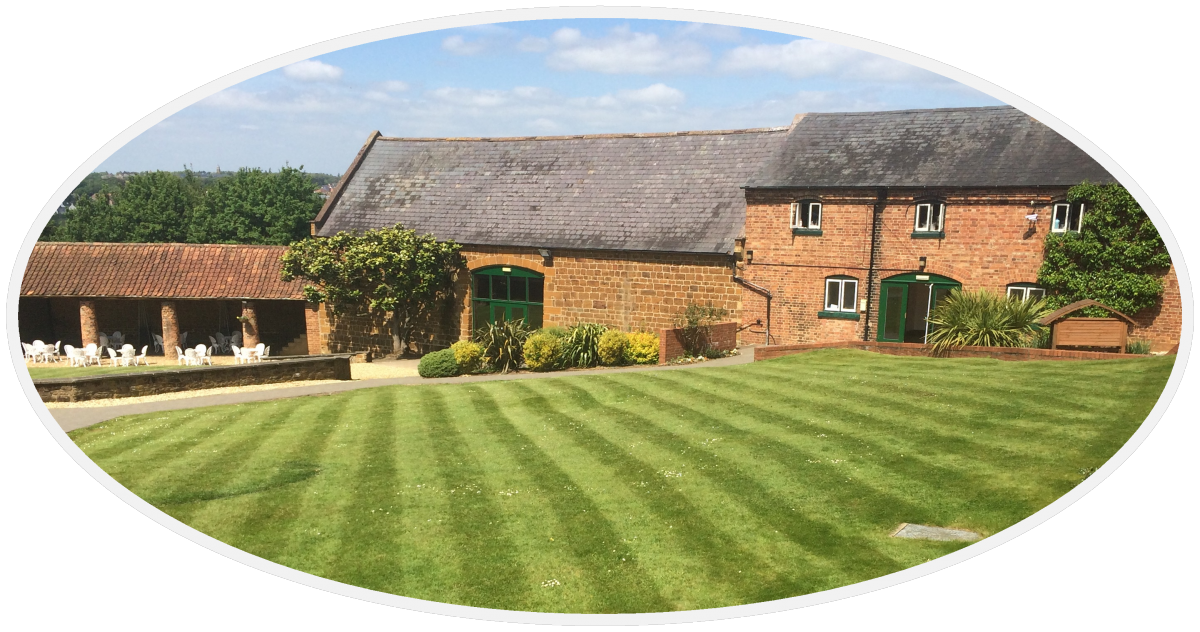 The Barns offers facilities for conferences and social events, including weddings, civil ceremonies and parties, in a delightful and tranquil setting, overlooking the wonderful South Northants valley. If you would like to know more about what we offer and availability, please contact our Events Co-ordinator, Sarah Clarke via email: [email protected] or tel. 01604 702444