About Northamptonshire ACRE
Welcome to Northamptonshire ACRE 
Welcome to Northamptonshire ACRE (Action with Communities in Rural England), a countywide, independent charitable organisation working with rural communities in Northamptonshire to improve their quality of life, especially the disadvantaged.
"Working with rural communities to improve the quality of life for all"
For 75 years Northamptonshire ACRE has been supporting rural communities in the county. Our focus is and always has been on community development and engagement including helping groups to access funds for projects.
We work with local communities to reduce rural isolation and vulnerability.
We help make life more affordable for those living in rural areas.
We help to deliver improved services for these communities. This can be through better communications links, strong community facilities or more accessible education and health services.
We support and advise rural community groups on a wide range of issues and encourage local action and participation in decision-making
We campaign to ensure that the interests of people living in rural Northamptonshire are taken into account in policy making and strategic planning affecting the County.
"We were finding all the new rules so hard to understand before we got help from ACRE"
"We're one of 38 Rural Community Councils..."
We are one of 38 Rural Community Councils working across England, which make up the ACRE network. Our national body, ACRE works to make sure that government bodies listen to the needs and voices of rural communities, to ensure that new policies are rural proofed and fair.  Our Network also provides us with a huge valuable resource of knowledge and support that we can tap into to help our members.
We are based at The Hunsbury Hill Centre
Our Chief Executive is Elaine O'Leary and we are based at the Hunsbury Hill Centre, a Grade II listed model farm site. This freehold premise, on the western outskirts of Northampton, very near to junction 15A of the M1 consists of a group of late 18th century model farm buildings owned by the charity, sitting in 13 acres of woodland, gardens and grounds. We are working on a major project to renovate the site and to make it a beacon for our rural community members.Find out here how you can get involved.
Our funding
Our funding comes from membership fees, consultancy fees, grants from fund holders, an annual grant from the Department for Environment, Food and Rural Affairs (DEFRA) and valuable income generated from a wedding and conference event business we run at the Centre through a wholly owned subsidiary trading company, The Barns at Hunsbury Hill.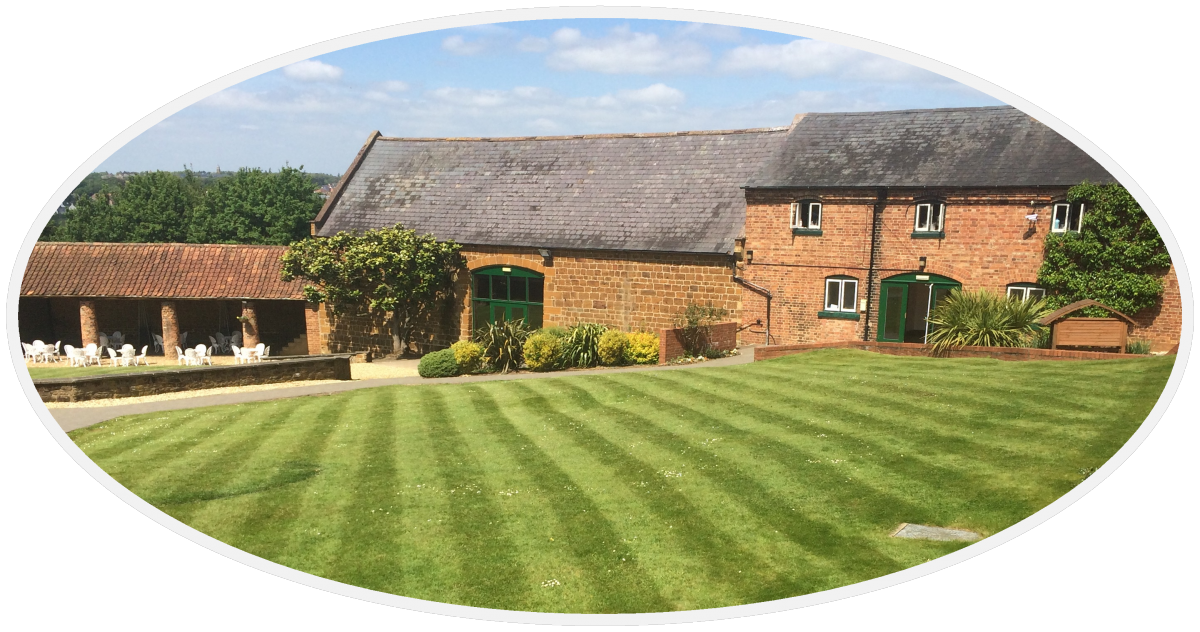 The Barns offers facilities for conferences and social events, including weddings, civil ceremonies and parties, in a delightful and tranquil setting, overlooking the wonderful South Northants valley. If you would like to know more about what we offer and availability, please contact our Events Co-ordinator, Sarah Clarke via email: [email protected] or tel. 01604 702444