COVID-19
Our working hours during the COVID-19 pandemic
During the COVID-19 pandemic, the staff of Northamptonshire ACRE are home working. If you would like to contact any member of staff during this time please email us as our direct dial numbers at the Hunsbury Hill Centre are not being monitored. If you need to contact us please choose one of the following options:
Email [email protected] and leave a message. This email account is monitored daily and staff will get back to you about your query as soon as possible.
Call 01604 765888 and leave a message. The answerphone message goes to an email account, which as above is checked daily.
If you know the person you want to contact, please email them directly. Emails can be sent to [email protected]
If you have a specific query, you can find details of who to contact directly here.
---
Northamptonshire's COVID-19 Community Champions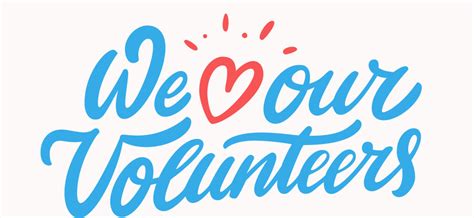 To celebrate the work that so many volunteers are doing during this pandemic to help their neighbours, Northamptonshire ACRE is launching Northamptonshire's COVID-19 Community Champions. Mutual Aid and COVID-19 response groups, Good Neighbour Schemes, parish and village groups across the county are invited to share details of the many ways they are supporting the more vulnerable in their community. Groups can share examples of their support in whatever way they choose, whether through stories, photos, video diaries or brief statements and as many as possible will be brought together into a booklet celebrating Northamptonshire's volunteer champions.  Northamptonshire ACRE will also host a celebration evening in Spring 2021 for all groups that have taken part.
To be part of the celebrations simply download the online form here and enclose a supporting statement along with photos, videos or social media links that highlight how your group or village has supported your community during the pandemic. An example might be a lockdown video diary, case study of a particular success story or photographs of foodbank volunteers delivering food parcels to neighbours. We want your great stories of what your volunteers have been doing during the coronavirus pandemic to help others.
Online form here. The deadline for entries is 31st August 2020. We look forward to receiving your entry.
---
COVID 19 Pop up group map
We have created a Google map to help villages find other support groups. You can click on the group and it will display contact information- some contact information is missing as we are currently seeking permission to display the information, please contact [email protected] with inquiries for these groups.
We still have some gaps, if your group is missing please complete this Google Form and we will ensure you are added to the group, if your group is missing contact informatiion please contact [email protected] with the public information and we will update the map!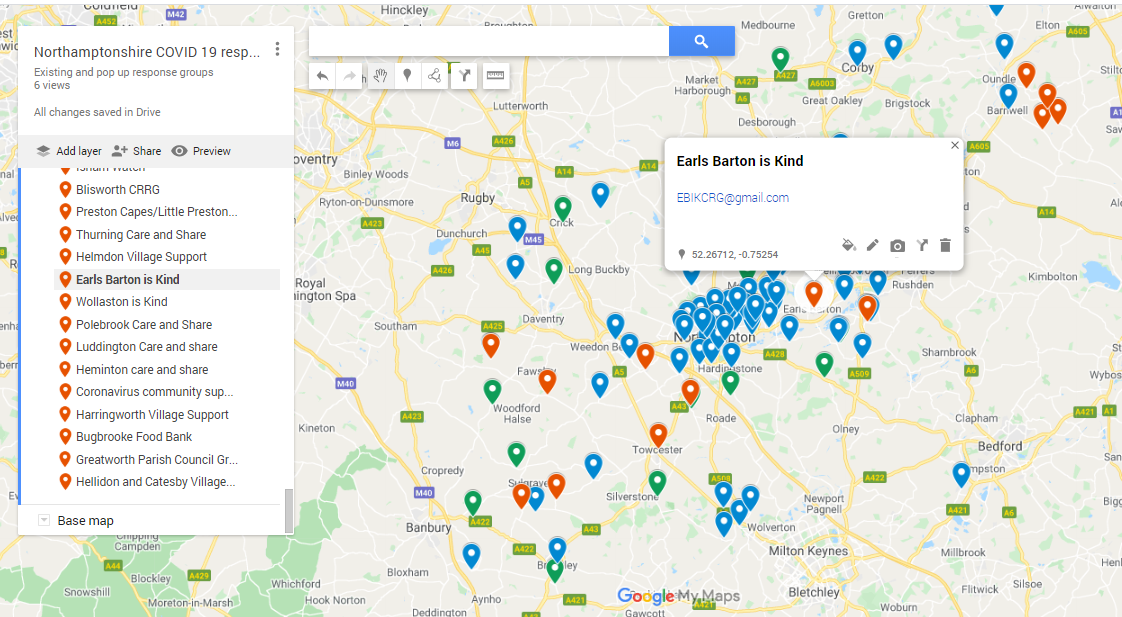 ---
Emergency community response pack: Support for mutual aid groups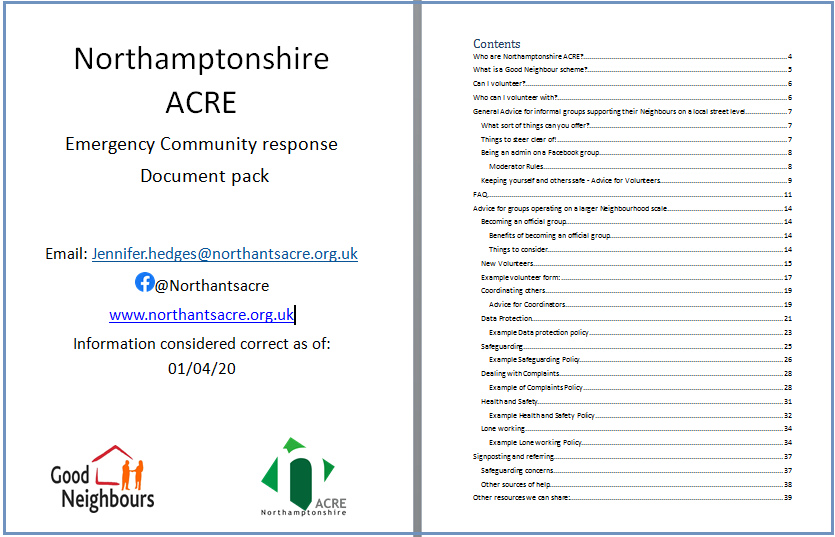 This is an unprecedented time that we are currently going through with the coronavirus pandemic. If you are a newly formed mutual aid group or even a more established Good Neighbour Scheme and you are looking for advice on the best way you and your volunteers can help the more vulnerable residents in your community, while staying safe during this time, then Northamptonshire ACRE can help you. Our Rural Officer, Jenni Hedges, has produced a fantastic Emergency Community Response pack that is available free to any volunteer or community group.
The pack is split into two parts:
General advice for informal groups who want to support their neighbours at a local street level. This covers the sort of things you can offer, keeping yourself and others safe and a detailed FAQs section
Advice for groups operating on a larger neighbourhood scale (possibly becoming a Good Neighbour scheme) and includes recruiting volunteers and managing them, examples of useful policies such as for data protection, lone working and safeguarding policy and where to signpost residents for other help or if you have concerns.
If you would like a copy of the pack, please contact [email protected] or tel. 07808 330549.
---
COVID-19 Winter Support Scheme
Northamptonshire County Council have the Covid-19 Household Winter Support Scheme available to help households, especially those with children, who have been affected by the coronavirus pandemic and are struggling to stay warm and put food on the table this winter.  There are many reasons why a household may be struggling and this scheme is intended to provide one-off assistance to help families with their essential bills.
For more information please call NCC's Community Resilience Support Line 0300 126 1000 option 5 or visit their website:
Covid Household Winter Support Scheme - Northamptonshire County Council
---
Mental Health Guide

rehab4addiction have created these educational guides to help increase understanding and awareness of all aspects of coping with the stress of the lockdown and bereavement. With the current COVID-19
pandemic, many who live with depression are struggling to stay afloat during self or mandated isolation.
Their hope is that this informational guide can be one of many stepping stones for those struggling and their loved ones to better understand their situation and lead them to find a safe and supportive environment, especially during these times.
Find the guide and more information on https://www.rehab4addiction.co.uk/coronavirus/mental-health-coronavirus.
---
Sign up with the Community Resilience Hub to be a volunteer
Are you free to volunteer to help someone in need due to the coronavirus pandemic? Perhaps you're part of a group that already provides help in the community? If so Northamptonshire County Council would liike to hear from you. They are co-ordinating local efforts along with other councils and partner organisations for people to help their community. They particularly want to hear from community groups and volunteers who can offer help with:
tackling loneliness through phone or face-to-face contact, where appropriate
prescription collection for someone who finds themselves unable to leave the house
community support such as transporting items between foodbanks or helping in a kitchen
Please go to NCC's website here to sign up.
Once you sign up you will be matched with a community group who will contact you soon - although it may take a while for them to respond due to current demand. You will also receive updates from the Community Resilience Hub team. Download here the first update sent out.
---
Latest Government guidance on coronavirus
You can find all the latest information from the Government about the coronavirus pandemic here including how to protect yourself, what employment and financial support is available for employees, how you can help and the number of Coronavirus (COVID-19) cases to date in the UK.
Running a business? Find out what support is available
If you are running a business and would like to know what financial support the Government has put in place to support you during this crisis, click here for more details. From here, you will be able to find out about the Coronavirus Job Retention Scheme [which is designed to allow companies to claim 80% of a furloughed usual monthly wage costs, up to £2,500 a month, plus the associated Employer National Insurance contributions and minimum automatic enrolment employer pension contributions on that wage], as well as support around business rates, what is available for the self employed, deferring VAT payments, details of various grants and Business Interruption Loan Schemes that are availalbe and other information. 
---