Good Neighbours goes countywide
Wednesday, August 3, 2022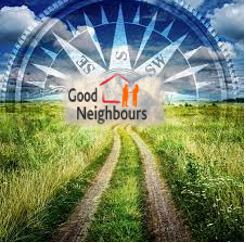 Good news for Good Neighbours
We are delighted to announce that from August 2022 our Good Neighbours Schemes (GNS) start up support for new and existing groups in the north of the county, is now available to eligible groups countywide who would like to apply to join our growing network.
Our funding of up to £700, (to cover group start-up costs), together with support & guidance from our Fieldworkers, includes assessment of need (how many people could benefit from a scheme in your area) working with you to become a Good Neighbour Scheme.
Existing community support groups that could benefit from our help may be considered, to enable them to continue their amazing work and that added value they contribute to their communities.
We can provide guidance on how to start, manage and run your scheme. To simplify the joining process, we also offer admin support, operational policies, publicity, and volunteer recruitment support, if required and so much more.
For more information about the Good Neighbours or for a general informal discussion, please contact our Fieldworkers, either Claire on 07546788475 or
Joanna on 07763407217.