Community Planning
Introduction to Community Led Planning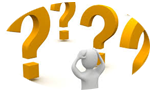 Parish or Community Plans? Village Design Statements or Neighbourhood Plans? Is your community thinking of starting a plan but not sure what's the right one to do? If so we offer a handy one-off 'Introduction to Community Led Planning'. This presentation to your community lasts up to two hours and costs £40 plus expenses for members of NACRE and £60 plus expenses for non-members of NACRE.
---
Here's what you'll find out:
What is Community Led Planning?
The different types of CLP:
Parish plans, Village Design Statements and Neighbourhood Plans comparison
Which is the best for your community? - The benefits, potential issues and actions that might arise from your chosen plan
Community plans and the ACRE CLP LEAD process
The first four steps in the LEAD process:
Step 1: Getting started – launching your plan, advice on involvements
Step 2: Establishing a steering group - advice on constitution, roles and responsibilities, Terms of reference, budgets, Governance and bank accounts
Step 3: Planning and taking stock – advice on project plan composition, community asset and profile stocktaking, funding review
Step 4 Community Consultation
Demonstration of ACRE/OCSI parish plan report for your community
And as part of this package, we'll provide you with these documents:
Model Terms of Reference for steering group
Model Terms of Reference for working groups
Model constitution documents for Steering Group
Suggested Steering Group roles
Key contact list
We'll also give you a copy of the Northamptonshire ACRE PowerPoint presentation.
Find out more about the services we offer to help you with your chosen plan. Just contact Elaine O'Leary email [email protected]