Rural Food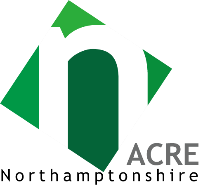 Access to food and food poverty in rural Northamptonshire
Working with partners Northamptonshire ACRE are currently researching the availability of food in our rural communities as well as levels of food poverty. We are concerned that rural communities do not have the same access to support that is available for urban communities and that they are more heavily impacted by food poverty and insecurity. 
As services have declined in our rural parishes many people have been left without a transport network, cashpoint or village shop, impacting not just those facing finacial hardship but many elderly, isolated and those with health concerns.
How can you help?
You can help us by completing and sharing a short online survey to help us gather evidence of need within the county, we will be producing a report later this year with our findings and this will help us highlight the challenges faced in rural communities as well as working towards a solution. 
Follow us on social media or ask to be added to our mailing list to be kept up to date with the results of the survey
Rural Food Map of Northamptonshire
There are some fantastic local producers and suppliers in Northamptonshire, support the local rural economy and shop local where you can!
We have created a rural food map to direct you to your closest shops! Its a 'work in progress' so please contact us if you think a business should be included on the map (you can do this by emailing [email protected]). We have also included community groups and foodbanks that can help you access food if you are in need of a little extra support!