Membership
Make sure your village become a Community Buildings Advisory Service member.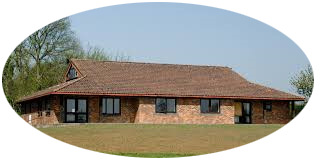 At Northamptonshire ACRE, we run a great Community Buidlings Advisory Service for our members.  We give you quality support and advice – helping you to run a village hall or centre effectively.
We also keep a Contact List with details and contacts of our village halls.  If you need to use a hall, we can find out whether there is a hall in your area that's available to hire.
Our Community Facilities Advisory Service gives ACRE members a wide range of practical help, advice and support to village hall management committees.  The Service is backed up by a support network of thirty-eight village/community halls advisers, countrywide together with National ACRE, our umbrella organisation.
Here's a full list of the kind of services we can offer to your Village Hall and its committee.
We can provide help and guidance on (to name but a few!):
Charitable Status and Charity Law
Grants from County, District & Borough Councils
Plan, Design & Build
Tips for Lottery Funding 
Health & Safety Policy
Premises Licences 
Charitable Trusts and Foundation 
Problems With buildings
Constitution of your Management Committee
Insurance Rate relief 
Covenants Leases
TEN's (Temporary Event Notices)
Legislation
Equality Act and Employment Law
Trust Deeds
Day to day running of the Hall
Licensing Management issue 
Policy Loans
Fire Safety & Risk Assessment 
Maintenance & Improvements
Managing Trustees
Fundraising 
Performing Rights Society
VAT and village halls
Good Practice
Widening the use of your Hall
The Advisory Service also has a voice through the National Village Halls Forum, which in turn provides a national lobbying voice for village halls.  This enables an exchange of information and ideas to county, regional and national organisations.  In this way, the 8,900 village halls throughout England receive all the support they need to maintain and develop their functionality.
To become a member and qualify for our Community Buildings Advisory Service, you will need to complete a membership form.  The yearly cost of being a member is £40 which runs from 1st April to 31st March.  For further details including the advantages to being a member of Northamptonshire ACRE please contact Frances Harris on 01604 825888 or email her at [email protected].
Please note that if you are not a member of Northamptonshire ACRE's Community facilities advisory service, we can still help you with any queries you may have, but there will be a charge for this service. Please contact the Community Facilities Advisor, [email protected] for further information about the charges for non-members.