Membership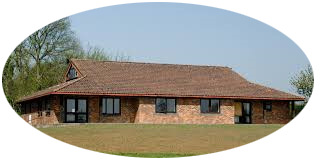 At Northamptonshire ACRE, we run a great Community Facilities Advisory Service for our members.  We give our members quality support and advice, helping them to run Northamptonshire's valuable community facilities more effectively.  If you help to run a community faclity - whether a village or church hall, community centre, playing field, park or recreation ground - why not think about making your organisation a member?
We can provide help and guidance on (to name but a few!):
Charitable Status and Charity Law
Grant Funding
Plan, Design & Build
Policies
Licensing and TENs
Governing Documents
Insurance Matters
Relevant Legislation
Risk Assessments
Fire Safety
Music Licensing
VAT
and much more...
In addition, members are entitled to a FREE bimonthy newsletter with all the latest news and information affecting community facilities together with FREE electronic information sheets on a whole range of relevant topics including safeguarding, health and safety, VAT, fire safety, licensing, insurance and governing documents. If you think you might be interested in ordering an information sheet, please contact [email protected]. You can find a full list of all the topics covered in the information sheets on the publication order form.
An added benefit is that Northamptonshire ACRE's Advisory Service is backed up by a countrywide support network of thirty-eight community buildings advisers, headed by National ACRE, our umbrella organisation.
To become a member and qualify for our Community Facilities Advisory Service, you will need to complete a membership form . The yearly cost of being a member is £40 which runs from 1st April to 31st March.  For further information, please contact Frances Harris, Community Facilities Adviser, on 01604 825888 or email her at [email protected].
If you are not a member of Northamptonshire ACRE's Community Facilities Advisory Service, we would still be very happy to help you with any queries you may have, but there may be a charge for this service. Please contact our Community Facilities Adviser, [email protected], for information about charges for non-members.