Existing Good Neighbour Schemes
Good Neighbour Map
We have created a Google map to help villages find other support groups. You can click on the group and it will display contact information- some contact information is missing as we are currently seeking permission to display the information, please contact [email protected] with inquiries for these groups.
We still have some gaps, if your group is missing please complete this Google Form and we will ensure you are added to the group, if your group is missing contact informatiion please contact [email protected] with the public information and we will update the map!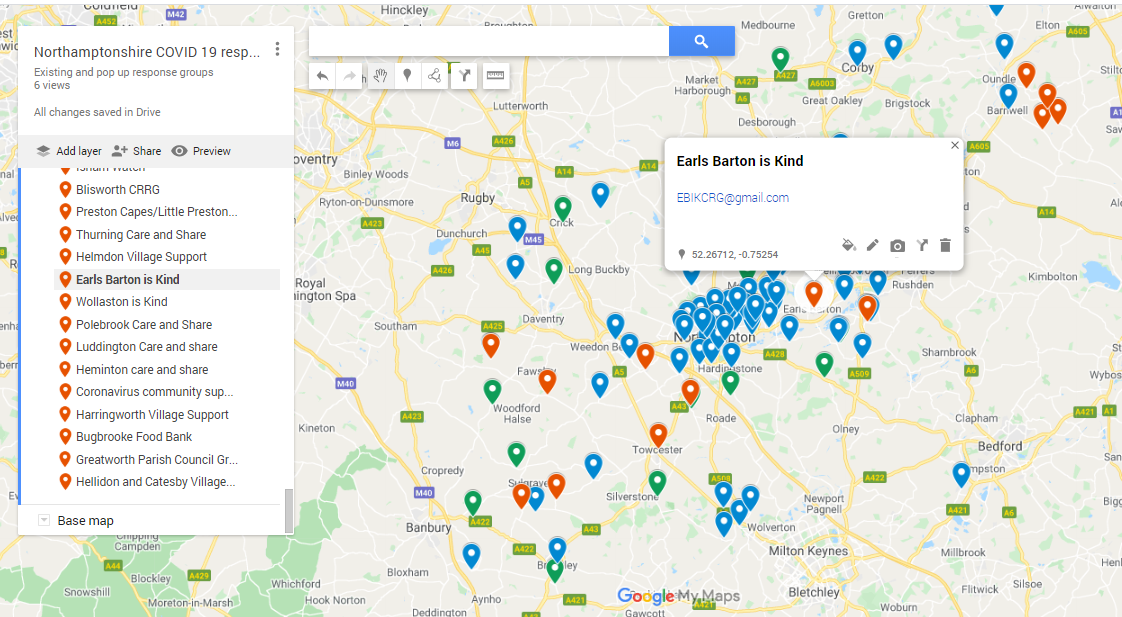 Daventry District
Moulton -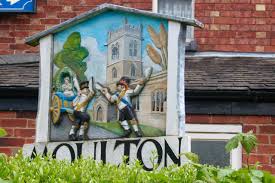 Moulton was the first village in Daventry District to adopt a Good Neighbours Scheme and it has been operating successfully since April 2017.
It is co-ordinated by Mary-Jane Brown, a Community Connector who is works alongside Moulton Parish Council and Moulton Surgery to improve health and wellbeing in the village and it's surrounding area.
The scheme has a range of volunteers offering befriending as well as help with travel. Volunteers run a weekly games morning, plus regular coffee and cake afternoons and even sunday roasts. 
Recently the scheme has started a Beginners Jogging Group and put on a number of Otago demonstrations.
If you would like to know what events are taking place in Moulton you can find out by clicking here
Crick -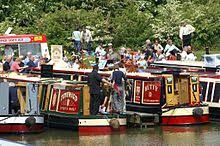 The Crick Good Neighbour Scheme is managed by Crick Parish Council and run by two Parish Councillors, Sue maguire and Marilyn Harding, with a host of local volunteers having signed up to help.
The Scheme is to provide day-to-day support for ther residents who may need help on an occasional or regular basis.
The aim is to support neighbours to maintain a good quality of life, remain independent in their own homes if they wish to, and reduce their reliance on statutory health and care support systems. The scheme is to help anyone who is in need of support, such as the elderly, infirm, new mothers and the isolated. Whether that be needing a list to a hospital appointment, help with the food shop, help connecting with ther parishioners, right down to needing help to change a lightbulb!
For more information see the Crick Parish Council website.
Welton -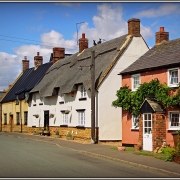 Welton launched their Good Neighbour Scheme in April 2019 and so far have over 15 volunteers helping out. They plan to hold a Tea and Cake morning on the second Tuesday of the month aswell as a Pub Lunch on the Final Friday of the month. 
Check back soon for more updates.
---