Shops and pubs
STOP PRESS:
Roll up for our  'Shops, Pubs and Community Hubs' conference on Wednesday 14th March 2018 from 10am to 3pm at the Hunsbury Hill Centre.
Are your village services disappearing? Have you lost or are losing your local shop or pub? Want to know what to do about it? Maybe find out how to set up a community shop or pub? Then our Shops, Pubs and Community Hubs conference is just what you need.  We have all the expertise you want in one place on Wednesday 14th March 2018 at the Hunsbury Hill Centre from 10am to 3pm.
If your village shop or pub is in danger of closing and you want to know what to do about it then this conference is just for you! Come and find out how your village could take over a beloved asset and set up a community shop or pub. Find out how a village hall could expand to become a community hub. Hear about the benefits of a community shop, pub or hub, how to obtain funding, getting the community involved, recruiting volunteers and much more.
We have confirmed speakers from the Plunkett Foundation, LEADER and Pub is the Hub plus two community shop villages - one established and one just getting started. Cost isn just £40 per delegate and includes lunch. You can download a booking form here or contact Rebecca Breakwell on 01604 825884 or email rebecca.breakwell@northantsacre.org.uk for more information and to book a place.
Download the agenda here.
---
Use it or Lose it!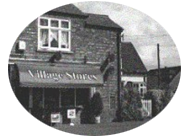 Have you noticed how the Village Shop and the Pub seem to be the centre of village life?
They help to give an essential focus that is particularly valuable to the more vulnerable members of the community.  Imagine the detrimental effect when they close – community activity and spirit inevitably suffer.
Many shop keepers and publicans enjoy their work and are dedicated to serving their community.  However, many struggle with the many challenges running such businesses – challenges such as isolation, powerful competition, long hours, lack of experience, finance and support.  These problems have led to a decline in services in rural areas.
---
How Northamptonshire ACRE helps
Northamptonshire ACRE champions our village shops and pubs -
We lobby and advise District and County Councils about Rural Retailing.
We provide advice and information to village shops.
We signpost enquiries from retailers to the relevant organisation.
We give advice and support to shops applying for grants.
Do you want help to set up a community shop or pub? Contact Rebecca Breakwell on 01604 825884 or email Rebecca.breakwell@northantsacre.org.uk. Our Rural Officer will be in touch to give you independent advice.
---
Useful Links
The Plunkett Foundation offers support, advice and resources on setting up a community shop or pub.
Pub is the Hub is a 'not-for-profit' organisation dedicated to improving community services and activities.  They offer advice and support to communities who are looking to relocate, re-open or introduce vital services and activities in their local pub, as well as to communities considering the options for acquiring their local pub and the range of responsibilities involved.
North & West Northants LEADER programme supports the provision of rural services - particularly where those services have a quantifiable positive impact on the rural economy through the creation of jobs and growth, for example: village shops with additional services (e.g. Post Office), supporting 'pub is the hub' projects, and supporting village-based child crèches.